Compliance completes us, MedPro Remembers You on Valentine's Day ♥.
Your friends at MedPro are enjoying lots of pink, strawberry-flavored Valentine's Day treats today. We thought it would be nice to give you all a little something too! So we present to you ridiculously dorky, medical industry-themed Valentine's Day ecards for your enjoyment. Share them with your friends, share them with your boss, Tweet them, post them or create your own and send them to us! We'd love to see what you come up with too.
Happy Valentine's Day from MedPro! 
[cta id="5178″ vid="0″]
1. Good old exposure control plans. We all need a little love and comfort like the kind provided by a well-written exposure control plan, right? Well, maybe not but it sure helps.
2. Incomplete. That's right, we feel lost and alone without you just like an untrained employee at a medical practice. We find the only thing that makes us feel complete is a little HIPPA training and some bloodborne pathogen education, are we right? What can we say? Compliance completes us.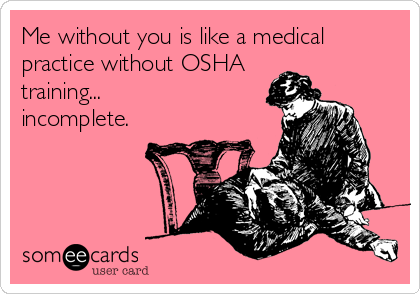 3. Red bags and biohazard waste: a perfect pair. Destined to be together forever.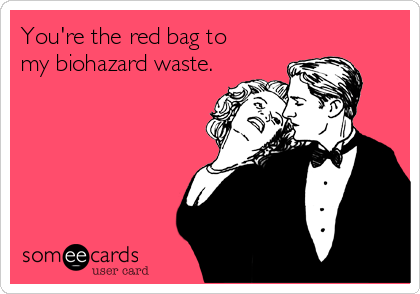 4. Ah yes, recent HazCom changes mean employees now have the right to understand. Doesn't every good Valentine not only know but understand their loved one?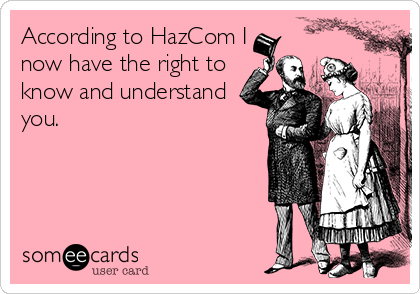 We hope you enjoyed our Valentine's Day ecards! Share them with your friends and share the love! Let us know what you think or what your ecard would say in the comment section below.